You are here
Back to top
Magdalene: Poems (Hardcover)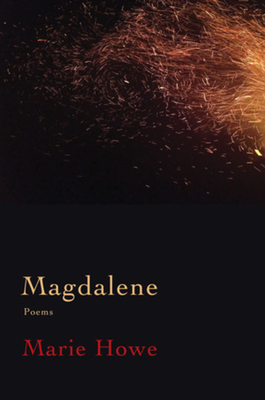 $27.25
Email or call for price.
Description
---
"Marie Howe's poetry is luminous, intense, and eloquent, rooted in an abundant inner life."—Stanely Kunitz
Magdalene imagines the biblical figure of Mary Magdalene as a woman who embodies the spiritual and sensual, alive in a contemporary landscape—hailing a cab, raising a child, listening to news on the radio. Between facing the traumas of her past and navigating daily life, the narrator of Magdalene yearns for the guidance of her spiritual teacher, a Christ figure, whose death she continues to grieve. Erotic, spirited, and searching for meaning, she is a woman striving to be the subject of her own life, fully human and alive to the sacred in the mortal world.
About the Author
---
Marie Howe is the former poet laureate of New York and the author of three previous collections. Magdalene was longlisted for the National Book Award. Howe teaches at Sarah Lawrence College and lives in New York City.
Praise For…
---
Marie Howe writes poems with a clarity that approaches sunlight, shining her gaze into underlit places. . . . Howe's gift is to render ordinary moments as bright epiphanies. Magdalene resounds with insight, a book for the ages.

— San Francisco Chronicle

[A] smart, engrossing collection.
— Washington Post

A radical simplicity and seriousness of purpose, along with a fearless interest in
autobiography and its tragedies and redemptions, has always characterized the work of
Marie Howe.
— New York Times Magazine

Marie Howe is magic. And in this book, her biggest magic trick is making the iconic biblical character, Mary Magdalene, both mystical and relatable, at once mythological and completely contemporary.
— The Rumpus

In her fourth collection, former New York poet laureate Howe creates a poignant portrait of contemporary womanhood through the persona of Mary Magdalene. . . . This newest collection aptly demonstrates Howe's wry, bittersweet talent. Highly recommended for all poetry collections.
— Library Journal, starred review

Marie Howe is among our most gifted poets of trauma and healing, and of where the everyday encounters the world of the sacred. In Magdalene, Howe raises the ante. She now channels the 'woman taken in adultery' of New Testament legend, and she is also her questing self, lover and mother, risen to the exaltation of the possible.

— Alicia Ostriker, author of The Book of Seventy

Each book of Marie Howe's is a singular
accomplishment, but none is as wildly alive as this. How does she see with such
devastating clarity? Or allow so much of 'what the living do' onto the page:
 avoidance, longing, tenderness, resentment and desire? What makes the
engine go? The wry, knowing, seeking voice of Mary Magdalene, worn like the
most transparent of masks. The experience of mothering a daughter, a long arc
of love building its house in the years. Howe sweeps up a life and fixes it on
the page, and stands here before us, the stunned and grateful witness of all
that's taken and granted by love and time.
— Mark Doty

Gorgeous, ferocious, lacerating, sexy, and profoundly
compassionate.  I could swear the book emitted light when I put it down on
my bedside table and turned off the lamp.
— Michael Cunningham

Marie Howe has always come as close as any poet since Rilke to touching eternity, simply by stretching out her hand and believing that something exists beyond her grasp, beyond her knowing. Here, with Magdalene, she somehow goes even deeper, into what it is to both be alive and a manifestation of the divine. I am, once again, in awe of her powers, at their fullest here.

— Nick Flynn