You are here
Back to top
The Man in the Wooden Hat (Paperback)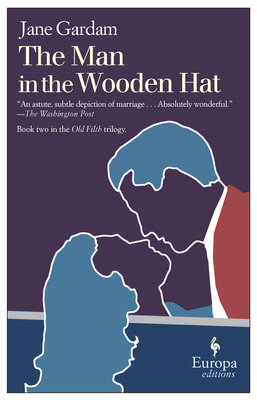 $16.00

Usually Ships in 1-5 Days
Description
---
Book Two in Jane Gardam's Old Filth Trilogy

The New York Times called Sir Edward Feathers one of the most memorable characters in modern literature. A lyrical novel that recalls his fully lived life, Old Filth has been acclaimed as Jane Gardam?s masterpiece, a book where life and art merge. And now that beautiful, haunting novel has been joined by a companion that also bursts with humor and wisdom: The Man in the Wooden Hat.

Old Filth was Eddie?s story. The Man in the Wooden Hat is the history of his marriage told from the perspective of his wife, Betty, a character as vivid and enchanting as Filth himself.

They met in Hong Kong after the war. Betty had spent the duration in a Japanese internment camp. Filth was already a successful barrister, handsome, fast becoming rich, in need of a wife but unaccustomed to romance. A perfect English couple of the late 1940s.

As a portrait of a marriage, with all the bittersweet secrets and surprising fulfillment of the 50-year union of two remarkable people, the novel is a triumph. The Man in the Wooden Hat is fiction of a very high order from a great novelist working at the pinnacle of her considerable power. It will be read and loved and recommended by all the many thousands of readers who found its predecessor, Old Filth, so compelling and so thoroughly satisfying.
About the Author
---
Jane Gardam has twice won the Whitbread Award, for The Hollow Land, and Queen of the Tambourine. She is also the author of God on the Rocks, which was short-listed for the Man Booker Prize, and most recently, Faith Fox.