You are here
Back to top
The Blue (Paperback)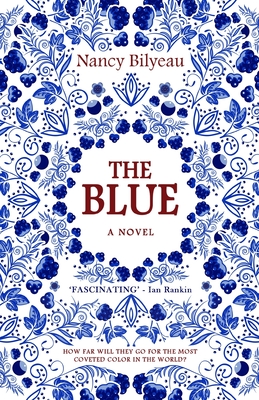 $17.59

Usually Ships in 1-5 Days
Description
---
***Now available to pre-order: The Fugitive Colours, the highly anticipated follow-up to the sweeping historical thriller The Blue.
'Nancy Bilyeau's passion for history infuses her books' - ALISON WEIR
'Fascinating' - IAN RANKIN
In eighteenth century London, porcelain is the most seductive of commodities. Fortunes are made and lost upon it. Kings do battle with knights and knaves for possession of the finest pieces and the secrets of their manufacture.
For Genevieve Planch , an English-born descendant of Huguenot refugees, porcelain holds far less allure; she wants to be an artist, a painter of international repute, but nobody takes the idea of a female artist seriously in London. If only she could reach Venice.
When Genevieve meets the charming Sir Gabriel Courtenay, he offers her an opportunity she can't refuse; if she learns the secrets of porcelain manufacture, he will send her to Venice. But in particular, she must learn the secrets of the colour blue...
The ensuing events take Genevieve deep into England's emerging industrial heartlands, where not only does she learn about porcelain, but also about the art of industrial espionage.
She also learns much about love.
With the heart and spirit of her Huguenot ancestors, Genevieve faces her challenges head on, but how much is she willing to suffer in pursuit and protection of the color blue?