You are here
Back to top
Social Change 2.0: A Blueprint for Reinventing Our World (Hardcover)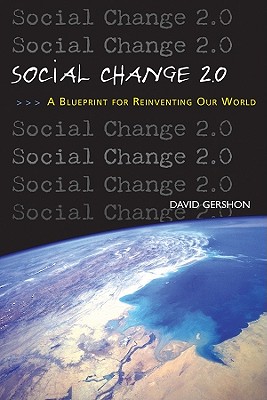 $27.95
Email or call for price.
Description
---
If "change" is the mantra of our moment in history, Social Change 2.0 may be poised to become its bible. Drawing on his three decades in the trenches of large-scale societal transformation, David Gershon--founder and president of Empowerment Institute, and described by the United Nations as a "graceful revolutionary"--offers an original and comprehensive roadmap to bring about fundamental change in our world. His goal is to empower change agents to tackle pressing social problems or unmet social needs by providing them with strategies and tools to effect transformative change at any level of scale.From his initiation as architect of the United Nations-sponsored First Earth Run--a mythic passing of fire around the world symbolizing humanity's quest for peace on earth that drew tens of millions of participants, the planet's political leaders and, through the media, over a billion people at the height of the cold war--to his recent climate-change work helping citizens, cities, and entire states measurably reduce their carbon footprint (using his book Low Carbon Diet), Gershon offers readers strategies to evolve an effective new model for social change. These include:
The first comprehensive social-change model with proven, practical strategies and tools to either launch a social change initiative or improve the efficacy of any existing change program.
A "Practitioner's Guide" accompanying each chapter, to help readers apply this social change framework to their initiative.
The result is a riveting, enlightening, and inspiring book that will quickly find its way onto the desks--and into the hearts--of the tens of thousands of change agents engaged in the work of building a better world. Social Change 2.0 speaks to a wide range of practitioners across the spectrum of social change including social and environmental activists, social entrepreneurs, community organizers, and civic, government, and business leaders, as well as the vast number of baby boomers looking for a way to give back and the millennials just raring to go.