You are here
Back to top
My Boutbook: A Roller Derby Logbook (Spiral)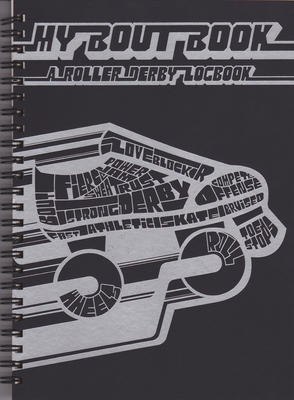 Description
---
My BoutBook
is the first and only roller derby logbook designed specifically for flat track roller derby. This book is the roller derby solution to tracking all the amazing things that happen on and off the track by helping skaters record, remember and reflect.
My BoutBook is infused with the quintessential derby flavour that is unique, creative and expressive and includes cool additions like a mini flipbook, inspirational quotes and a plastic cover to protect it in skater's gear bags.
The bout log pages in the front of My BoutBook help skaters track team and personal goals & game stats and bout notes.? The lined pages in the back half of the book are designed for bootcamp notes, fitness plans, top secret strategies and more.
Many sports utilize logbooks like scuba diving, sky diving and more - now roller derby has one.? Learn more at www.myboutbook.com.
"I wish I had one of these 10 years ago, so I could remember what happened, ha ha " - Trish the Dish, Sin City Skates.