You are here
Back to top
Principles and Practice of Grief Counseling (Paperback)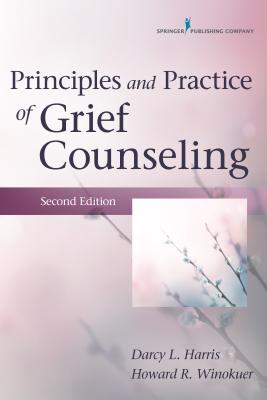 $78.00
Usually Ships in 1-5 Days
Description
---
Praise for the First Edition:
√ This is the sort of text that I would be pleased to use in my classroom √ I would highly recommend this book. It is an important contribution to the field.
√>=Gerry R. Cox, PhD, from the review in Illness, Crisis and Loss
This core, introductory textbook for undergraduate- and graduate-level courses is the first to combine the knowledge and skills of counseling psychology with current theory and research in grief and bereavement. Written by two internationally recognized leaders in the field, the second edition has been updated to reflect important new research and changes in the field, including insights on complicated grief, resilience after adverse life experiences, and compassion-based approaches to death, loss, and grief. It discusses the implications of the DSM-5's omission of the bereavement exclusion for the diagnosis of a major depressive disorder. A completely new chapter on the social context of loss addresses social messages, grieving rules, workplace policies, and the disenfranchisement of many aspects of normal, healthy grief. New case scenarios further enrich the second edition.
The text describes the unique aspects of grief as a normal response to losses, both death- and non√ death-related, and views the goal of counseling bereaved individuals as one of facilitating the unfolding of the healthy and adaptive aspects of the process as it manifests itself within each client. Specific counseling practices that facilitate successful interventions are discussed, particularly that of presence, considered by the authors to be the primary therapeutic stance when working with bereaved individuals. Case studies, discussion and reflection questions, and suggested additional resources are included in each chapter.
New to the Second Edition:
New insights on complicated grief, resilience, DSM categorizations of grief, and compassion-based approaches to death, loss, and grief
A completely new chapter on the social context of loss, including social messaging, grieving rules, workplace policies, and privacy issues
New case scenarios
Addresses the unique aspects of grief after a suicide or homicide
Distinguishes grief/complicated grief from depression and trauma
New information on the role and use of grief support groups
Newly developed models of compassion-based response for counselors
Application of current neuroscience research to grief counseling
Use of technology and online counseling