You are here
Back to top
The Gnostic Gospels: A Startling Account of the Meaning of Jesus and The Origin of Christianity Based on Gnostic Gospels and Oth (Compact Disc)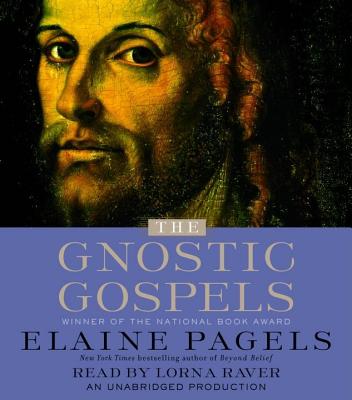 $25.00
Email or call for price.
Description
---
The Gnostic Gospels provides engaging listening for those seeking a broader perspective on the early development of Christianity. Author and noted scholar Elaine Pagels suggests that Christianity could have developed quite differently if Gnostic texts had become part of the Christian canon. Without a doubt: Gnosticism celebrates God as both Mother and Father, shows a very human Jesus's relationship to Mary Magdalene, suggests the Resurrection is better understood symbolically, and speaks to self-knowledge as the route to union with God. Pagels argues that Christian orthodoxy grew out of the political considerations of the day, serving to legitimize and consolidate early church leadership. Her contrast of that developing orthodoxy with Gnostic teachings presents an intriguing trajectory on a world faith as it "might have become."
About the Author
---
Elaine Pagels earned a B.A. in history and an M.A. in classical studies at Stanford, and holds a Ph.D. from Harvard University. She is the author of "Adam, Eve, and the Serpent"; "The Origin of Satan"; and "The Gnostic Gospel"s, which won the National Book Critics Circle Award and National Book Award. She is currently the Harrington Spear Paine Professor of Religion at Princeton University. Pagels lives in Princeton, New Jersey, with her husband and children.
Praise For…
---
"The first major and eminently readable book on gnosticism benefiting from the discovery in 1945 of a collection of Gnostic Christian texts at Nag Hammadi in Egypt." --The New York Times Book Review