You are here
Back to top
Hip Hop America (Paperback)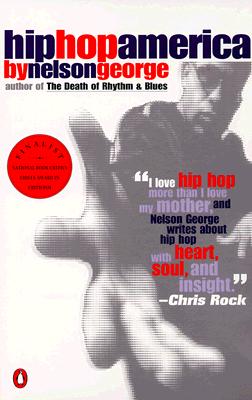 $13.95
Email or call for price.
Description
---
From the award-winning author of The Death of Rhythm and Blues comes Hip Hop America, the history of hip hop from its roots in the late 1970s to its emergence as the cultural force that today influences everything from movies to fashion, advertising to sports. It's the story of a society-altering collision between black youth culture and the mass media -- and it's very big business.
Called "the most insightful hip hop writer on the planet" by Rolling Stone, Nelson George offers an insider's tour through a multimedia phenomenon of which rap music is only the audible manifestation, and also includes drugs, fashion, incarceration, basketball, entrepreneurship, technology, and language. Examining hip hop as music, a style, a business, a myth, and a moral code, he turns hip hop over to look at the ways it has been treated by Hollywood, Madison Avenue, and Wall Street to reach not just young black consumers but all young people. Hip Hop America shows us why against all odds, hip hop has held a steady grip on American popular culture for over twenty years.