You are here
Back to top
River Under the Road: A Novel (Hardcover)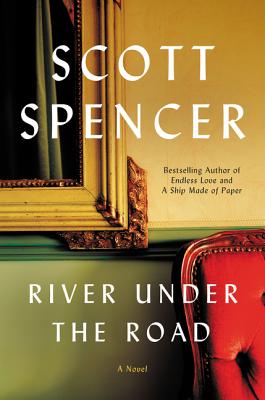 $29.39
Email or call for price.
Description
---
From the bestselling, critically acclaimed author of Man in the Woods and Endless Love, a stunning, stinging portrait of class and creativity-and the double-edged sword of success
Thirteen parties over the course of two decades-an opium infused barbeque, a reception for a doomed presidential candidate, a fund-raiser for a blind child who speaks in tongues, a visit to one of New York's fabled sex clubs-brilliantly reveal the lives of two couples, one hoping to be admitted to the kingdom of Art, the other hoping for a small share of the American dream, both driven by forces of history they rarely perceive or acknowledge.
Thaddeus Kaufman, the son of booksellers, and Grace Cornell, raised in a basement apartment she longs to escape, meet at a neighborhood art fair in Chicago. Soon after, they head to New York, aloft on the wings of young love.  Jennings Stratton, the son of a caretaker, and Muriel Sanchez, the daughter of a cop, meet in a house he is refurbishing in New Mexico, and they, too, head for the big city.
In a vast Hudson River estate, the lives of the two couples ultimately intertwine.  Thaddeus has made it big in an unexpected way, setting off a chain reaction of envy among his friends and peers and forever changing the dynamic of his marriage with Grace, for whom success has been elusive, and art, once a source of solace, has become a font of bitterness. And Jennings, hoping to transcend his reputation as the local Casanova, a man suited only for menial tasks, has ventured into a cycle of theft and betrayal that threatens to destroy the fragile life of his family.
Funny and cutting, affecting and expansive, River Under the Road is Scott Spencer's masterpiece of all that lies beneath our everyday lives-a story about the pursuit of love, art, and money, and the inevitable reckoning that awaits us all.
About the Author
---
Scott Spencer is the author of twelve novels, including Endless Love,Waking the Dead, A Ship Made of Paper, and Willing. He has taught at Columbia University, the Iowa Writers' Workshop, Williams College, the University of Virginia, and at Eastern Correctional Facility as part of the Bard Prison Initiative. He lives in upstate New York.
Praise For…
---
"A perceptive and popular chronicler of complicated relationships"
— Booklist

"Rich, provocative...Wry and insightful enough about the intricacies of maintaining an artists' life — and the sacrifices required to achieve it — that it will no doubt become required reading for the Hudson Valley set."
— Washington Post

"An old-fashioned story of love, money and social class told through a clever artifice: a series of 13 awful parties (from 1976 to 1990) that give the narrative the immediacy of a series of snapshots, even as the story spills engagingly beyond the boundaries of each image."
— Newsday

"...Like that tremble of water beneath your feet, Spencer's powerful novel will reverberate with you long after you leave it behind."
— Chronogram